Call Us: 704.380.4474
Our Staff
Our staff at The Hidden Spa is dedicated to offering high quality, expert services in a variety of skin and spa treatments. Our attention to detail impresses our clients and keep them coming back. Now you know about us. We can't wait to meet you and welcome you to The Hidden Spa!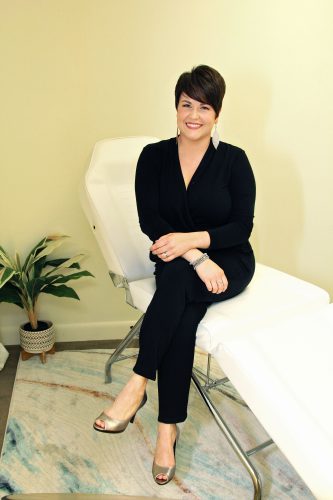 Monica Hicks, LE
SPA OWNER & LEAD ESTHETICIAN Monica relocated her spa business to Downtown Statesville after working many years as an Esthetician and Merle Norman Cosmetics Franchise owner. Licensed for nearly 16 years, Monica has found her passion in helping clients of all ages, to feel confident in their skin. Monica offers help to get you on the track to healthier more radiant skin, with advanced skin services like Microneedling, Chemical Peels, Lamprobe.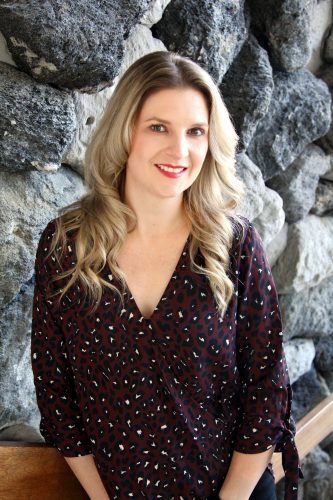 Amber Keller, PA
Amber graduated from the Wake Forest University School of Medicine, Physician Assistant Program. She has over 9 years experience in dermatology, including injectables like BOTOX & Juvederm filler. Our clients appreciate Amber's conservative approach to injectables, and her natural looking results. Come see how Amber can refresh your look!
Adrian Lodgsdan, LE
Adrian specializes in Hair Rejuvenation here at The Hidden Spa. She helps clients who have thinning hair regain their confidence with AnteAGE's in office hair restoration treatments. You can learn more about these treatments here on our website.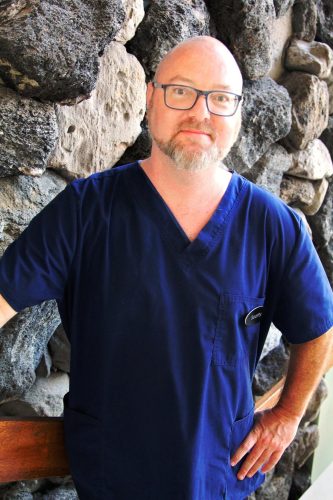 Scotty Cannon, LMBT
Scotty excels in his offering of therapeutic massage therapies including Lymphatic and Deep Tissue with clients often regaining range of motion and pain relief after their first massage. Scotty also is studied in aromatherapy and offers Pregnancy Massage, Hot Stone and Sinus Relief Massage Therapy.
Jill Hoerr, LMBT
Jill has been licensed in massage over 20 years and has a wonderful mastery of multiple styles of massage. She most recently has added Thai Foot Massage to her offerings here at The Hidden Spa which include Swedish, Deep Tissue, Pregnancy Massage, Hot Stone and Sinus Releif Massage Therapy.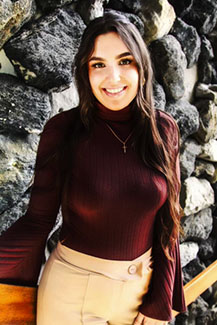 Karah Flemming, LE
NC LICENSED ESTHETICIAN Karah's sweet and bubbly demeanor isn't the only good thing about her. She also has magic hands. Her gentle touch and attention to detail, keeps her clients happy and coming back. Karah offers many skin, lash and brow services here at the The Hidden Spa, and is also our Face Reality Acne Expert, helping men, women and teens gain clearer skin. Suffering from adult acne herself, Karah has learned how to manage and greatly reduce her breakouts and loves to help others with their skin too.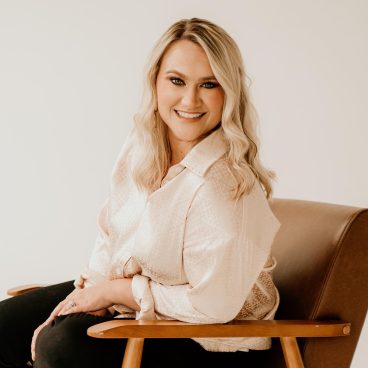 Lindsey Smith, LE
Lindsey Smith studied esthetics after falling in love with all things beauty related while working as a make-up artist. Lindsey attend the area's premier Esthetic school, ANEW Vision and is a great addition to the team at The Hidden Spa. Lindsey enjoys giving facials, customizing home-care routines, lash and brow services. She enjoys helping clients transform their skin, and boost their confidence!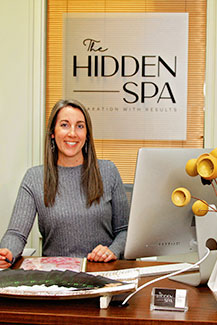 Sara Poovey, Office Manager
Sara has many years of retail and banking experience, which makes her a wonderful Office Manager here at The Hidden Spa. Sara helped to set up the Spa from the very beginning and keeps us organized. Her friendly face is often at the Front Desk. We just couldn't do what we do with out Sara!