Call Us: 704.380.4474
Our Staff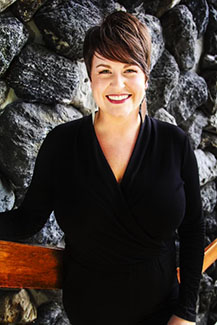 Monica Hicks
SPA OWNER & LEAD ESTHETICIAN Monica relocated her spa business to Downtown Statesville after working many years as an Esthetician and Merle Norman Cosmetics Franchise owner. Licensed for nearly 15 years, Monica has found her passion in helping clients of all ages, to feel confident in their skin. Monica offers New Client Facials to help you get on the track to healthier more radiant skin, and also helps clients with advanced skin services like Microneedling, Dermaplaning, Chemical Peels, Lamprobe and Deep Pore Cleansing treatments.
Jill
LICENSED MASSAGE & BODY WORK THERAPIST Jill has been licensed in massage over 20 years and has a wonderful mastery of multiple styles of massage. She most recently has added Thai Foot Massage to her offerings here at The Hidden Spa which include Swedish, Deep Tissue, Pregnancy Massage, Hot Stone and Sinus Releif Massage Therapy.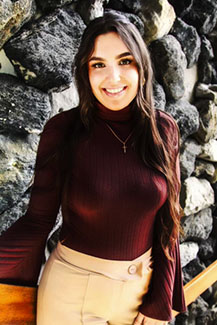 Karah
NC LICENSED ESTHETICIAN Karah's sweet and bubbly demeanor isn't the only good thing about her. She also has magic hands, or so her clients say. Her gentle touch and attention to detail, keeps her clients happy and coming back. Karah offers many skin, lash and brow services here at the The Hidden Spa, and is also our Face Reality Acne Expert. Suffering from adult acne herself, Karah has learned how to manage and greatly reduce her breakouts and loves to help others with their skin too.
Tori
LICENSED MASSAGE & BODY WORK THERAPIST, NC LICENSED ESTHETICIAN Tori is go-getter and loves to work! Specializing in Deep Tissue massage, Tori has many clients who experience immediate relief after their massage. Tori can also have a lighter hand and offers Swedish, Pregnancy, our Signature Massage Experience, Hot Stone and Sinus Relief Massage Therapy. Want to really escape? Then let Tori also treat you with a wonderful facial after your massage. Tori offers relaxation facials, Microdermabrasion, Seasonal Deluxe Facials, Express Facials, and Deep Cleansing Facials.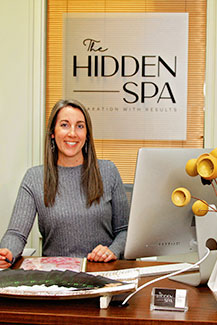 Sara
OFFICE MANAGER Sara has many years of retail and banking experience, which makes her a wonderful Office Manager here at The Hidden Spa. Sara helped to set up the Spa from the very beginning and keeps us organized. Her friendly face is often at the Front Desk. We just couldn't do what we do with out Sara!