Most clients don't think a thing about what allergy meds do to the skin, but as estheticians, we are very aware of the affect they have on the skin.
Allergy meds are made to dry up your sinuses, and that's great if you've got a drippy nose. But that drying up, also dries out your skin at the same time. This is good to know if you've got an exfoliating facial coming up, or plan on getting a wax soon.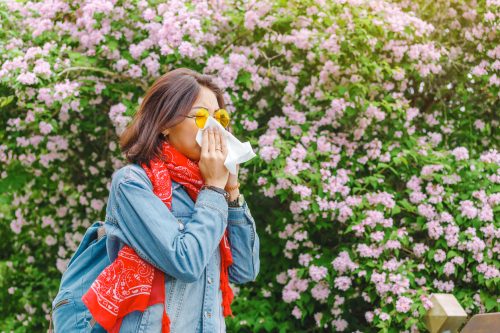 What do allergy meds do to the skin?
Dehydrate it.
Not only do lots of people get dry mouth and an increased thirst with allergy medications, but they also get thirsty skin, as I like to call it. This can be be made worse by using drying products to cleanse the skin like bar soap, makeup cleansing cloths, and medicated cleansers.
My advice? Opt for a gentler cleanser like Face Reality's Ultra Gentle Cleanser. It's their #1 best-selling sulfate-free gel cleanser, and it's safe for all skin types, including skin prone to blemishes. It's the perfect daily cleanser to wash away the day (including makeup & pollen) and nourish the skin. You can pick up a bottle of this for $30 on your next visit to The Hidden Spa, in Downtown Statesville NC.
What do allergy meds do to the skin?
Sensitize it.
Yeah, so those red cheeks, and flaky nose, could be partly due to the aforementioned dehydrating affect. First comes dehydration, second comes sensitivity. This can be especially noticeable for those with lighter skin, or those with pinker undertones to their skin.
The other thing to be aware of is how sensitizing waxing can be if you've started with allergy meds. I've seen clients with no history of wax sensitivity have much more redness and irritation after they've started a regimen of allergy meds in the Spring and Fall. So be sure to let your esthetician know if you've began taking allergy meds BEFORE your next waxing appointment.
So for the good news…
What can you do about the affects of allergy meds on the skin?
Hydration. And of course you need plenty of water and fluids internally, but you also need them topically. So here's what you can do in your daily skincare routine:
Turn down the temp on your skin. Luke-warm water is best for year-round facial cleansing.
Ditch the harsh cleansers like bar soap and makeup wipes. Forever.
Add some lightly hydrating products into your routine. Like SkinScripts's Cucumber Hydration Toner. A client fav at the spa. $25 for a 3.3 oz bottle. PRO TIP! You can use this to rehydrate through out the day, even over makeup. 
Add a hydrating serum under your SPF in the morning. Your skin will be so happy you did. This simple step will increase hydration levels and plump up those pesky dehydration fine lines. We have several to choose from.
And lastly, wear SPF and avoid sunburns. Sunburns cause a lot of inflammation and stress on the skin, which in-turn speeds up the aging process.
Thanks for reading. Hope you have a wonderful start to Spring!
Monica Hicks, L.E.
Owner & Lead Esthetician
The Hidden Spa, 206 Cooper Street, Suite 111, Statesville NC 28677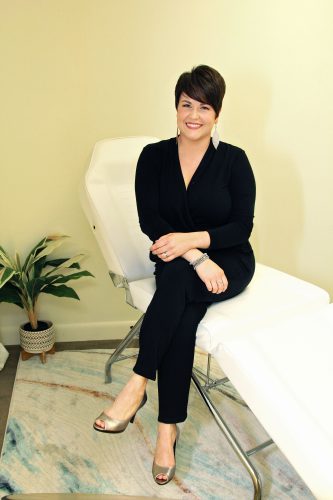 What makes me a skin care expert?
Nearly 15 years as a licensed Skin Therapist (Esthetician) and 20 years in the cosmetic and skin care industry. Annual continuing education and licensing renewal with my state's Department of Cosmetic Arts keeps me up to date.
This is a subject I study on a regular basis. All information is a collection of my licensing education, skin journals and articles I have read, as well as continuing education hours. I am passionate about helping people have healthy skin that they are confident in. I am not a doctor and I do not diagnose or treat illness. This information is not a substitute for medical care or advice.