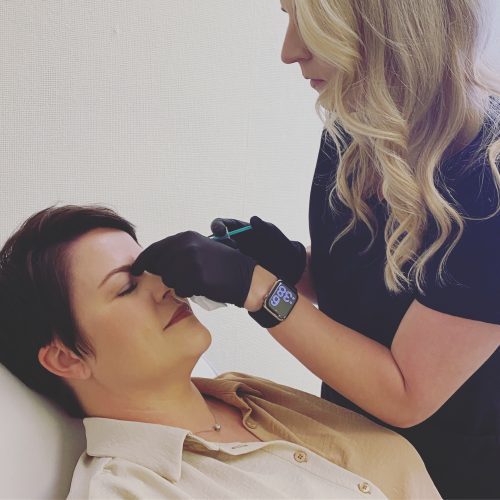 ABOUT BOTOX® COSMETIC
Smooth out wrinkles in minutes with BOTOX Cosmetic!
One 15 min appointment can greatly reduce lines on the face including forehead, brow area, crows feet and mouth!
Results can be seen in as little as 3 days, with full results showing in about a week.
Not sure if it's right for you? Keep reading!
Here are some frequently asked questions:
What does BOTOX do?
Botox blocks chemical signals from nerves that cause muscles to contract. In other words it relaxes facial muscles that cause frown lines and other facial wrinkles.
How long does BOTOX last?
Generally, Botox lasts 3-4 months. There will be patients in which it lasts longer, in that 4-6 month range, or shorter, in that 2-month range. It is also common for first-timers to notice that it may not last as long initially but may last longer after the second treatment.
How much does it cost? 
We charge $12.99 per unit at The Hidden Spa. The units you need will be determined by the medical provider and the areas you want treated. 
The average client gets around 20-34 units, so $259-440 for some one treating two-three areas like their forehead and frown lines between their brows and around their eyes.
Will you follow up with me to make sure I'm happy?
Yes! We offer a complimentary 2 week follow-up appointment in our office with your injector to make sure your concerns have been met. When you come in for your followup, you will only pay that day if you want more units!
Do you offer a rewards program or discount?
Yes! We participate in ALLE Rewards. You earn money towards future treatments, get specials, and even get to scan for a same day deal when you come in for BOTOX or Filler from Allergan. 
Choose the brand medical providers and patients know and trust: BOTOX® Cosmetic.
The first and only treatment FDA approved to temporarily make moderate to severe frown lines, crow's feet, and forehead lines look better in adults.
Treatment requires minimal downtime. You can return to your daily routine immediately after you leave our office.
You may begin to notice results within 24 to 48 hours for moderate to severe frown lines.
It delivers predictable, subtle results, so you look like you, only with less noticeable facial lines.
For a full list of important safety info:
Reduce the signs of aging with BOTOX. BOTOX smoothes the appearance of Frown Lines, Forehead Creases, Lines around the mouth and chin, and can improve sagging or drooping brows. BOTOX® Cosmetic is injected into specific muscles in the face that cause lines and wrinkles to develop. This medication temporarily freezes muscle activity, preventing the appearance and development of lines and wrinkles. $12.99 per unit with a minimum of $100 per appointment The $100 minimum is required upon booking.
Book Now
JUVÉDERM® is the #1 chosen dermal filler collection in the US* that offers 5 different and long lasting fillers. Each one adds volume and is designed for different needs in different areas of the face including smile lines, lips, cheeks, or chin depending on your unique needs. We have what you need to get the results you want.
Book Now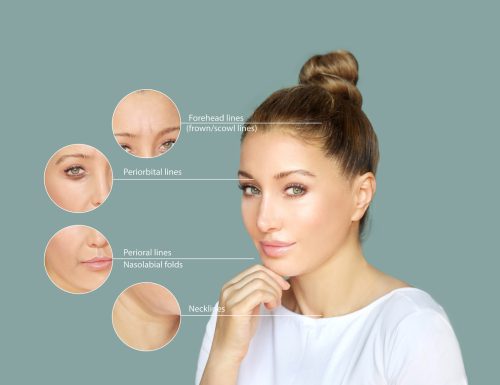 We look forward to serving the Statesville NC area with BOTOX Cosmetic!